Collection of celebrities who have been drug addicts , many of them cocaine addicts,  throughout history. Celebrities who combined success with narcotics such as m@rijuana, her0in, cocaine, hallucinogens or barbiturates.
Famous Drug Addicts in History
In some cases they managed to separate her from her life and continue with her career, in others, the fatality took its toll on them and left this world leaving many fans orphans.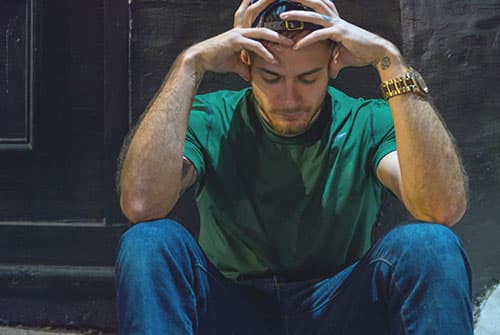 Top 35 personalities who had problems with drugs
1- Amy Winehouse
(1983-2011) Composer and British singer. Soul and jazz renovator, she is considered one of the greatest artists of the present century despite her short musical career. To his credit three albums (one of them posthumous) and six Grammy Awards.
Captivating voice and sinigual sensibility of an artist who since childhood was struggling with depression due to the separation of her parents.
This fact greatly disturbed her emotional development, which was sustained with the support of alcohol and drugs such as her0in, in which she spent more than 700 euros a day to consume it with her ex – husband.
After his death, Winehouse entered the famous Club of the 27, to which belong other musical legends that we will mention below.
If you want to know more about the life of Amy Winehouse and everything that surrounded the artist, you can not miss the post with its 55 best phrases.
2- Diego Armando Maradona
(1960) Former Argentine footballer. Considered by many as the best player in history, Maradona has always been involved in controversy both on and off the field.
His best football years were between 1984 and 1990, where he won two Italian championships with Napoli and a World Cup with Argentina. However, a year before landing in Naples, 'El Pelusa' had already flirted with drugs in his time at FC Barcelona.
In the 90s, the Argentine star was suspended several times for testing positive for cocaine, with the case of the 94 World Cup being highly publicized, where he was immediately expelled.
After his retirement from the land in the year 98, his health deteriorated notably due to his addiction to different narcotics, having to be admitted on several occasions both in Argentina and Cuba.
Fortunately, the 'Cosmic Barrel' was able to detoxify in a neuropsychiatric clinic in Buenos Aires and continue his life close to his daughters and his faithful supporter.
Maybe you may be interested in knowing more about Maradona through his 119 most curious quotes, in which we can highlight this that comes so much to the hair:
"At first the drug makes you euphoric. It's like winning a championship. And you think: tomorrow, what does it matter, if today I won the championship? "
3- Janis Joplin
(1943-1970) Rock star and blues. One of the most valued song interpreters of the twentieth century and hippie icon of the 60s, stage in which he began his musical career and also his involvement with drugs.
His notoriety was one of the causes of his addiction. Unable to assimilate success, Joplin led a chaotic and anarchic life, where her0in was always present.
Part of that chaos was due to personality problems that dragged on since adolescence, in which the Texan suffered a lot because it was on everyone's lips, including their parents, due to their indefinite sexuality.
With just three albums released and one on the way, the singer's heartrending voice was extinguished forever in a hotel room in Los Angeles after an overdose of her inseparable her0ine.
4- Stephen King
(1947) American writer. Genius of the horror novel and possibly one of the celebrities that you did not expect to appear on this list. Included me.
Author of best sellers such as Carrie , Misery or El resplandor, King had serious problems with different addictives such as alcohol, cocaine or different antidepressants between the 70s and 80s.
"I was a multitoxicologist," "I have a novel, Cujo , that I barely remember writing" " Miseryis a book about cocaine. Annie Wilkes is cocaine. She is my number one fan "or" Sometimes she wrote with her nose between cottons while writing compulsively "are some of the quotes that best represent the stage in which many of her literary gems had a support based on drugs.
At the end of the 80s, conscious of the excess that was exposed every day, King put an end to cocaine, other drugs and alcohol when asking for help from professionals.
5- Louisa May Alcott
(1832-1888) Writer and American activist. It is hard to believe that the author of Little Women , a work so delicate and sentimental was written by a drug addict.
Specifically, opium, the substance of the abolitionist era in which he lived, as R. Schnakenberg points out in his book Life Secrets of Great Writers . The author also adds that Alcott always had an interest in the erotic and Gothic novel.
We must bear in mind that opium and its derivatives (morphine, her0in …) were prescribed in the nineteenth century as a medicine for certain painful diseases, with which it was common for many of these patients to become addicted.
Specifically, in countries such as the United States or the United Kingdom, many families were left in misery because of the expense of maintaining their addiction.
6- Jim Morrison
(1943-1971) Composer and vocalist of the group The Doors. Rebel, icon of rock and roll and, like Winehouse and Joplin, member of The Club of the 27.
'The Lizard King' had a high IQ (149), a condition that often distanced him from a society that did not understand it. This caused Morrison to be an insecure person with personality problems.
In fact, he suffered stage fright, something he had to face in order to act with his group. Solution? Take drugs before each concert to go on stage.
Lover of psychedelic drugs (LSD, peyote) or cocaine, his addiction increased after starting his relationship with Pamela Courson, his "soul mate", but also part of its destruction.
Morrison finally died in Paris after being found alone in the bathtub of his apartment. The official statement is that he died of a cardiac arrest, but there are many versions that led him to abandon us, including an overdose of her0in.
It should be noted that Morrison, as a good lover of literature, had in his hands Baudelaire and Aldous Huxley, two of his favorite authors who also appear on this list.
7- Truman Capote
(1924 -1984) Writer and American Journalist. Controversial, extravagant, temperamental but above all a genius. Among his literary legacy we find In Cold Blood and Breakfast at Tiffany`s .
"I'm an alcoholic. I'm a drug addict. I am gay. I am a genius". Capote never hid his vices and unfolded naturally despite how politically incorrect it was for the time.
However, although he lived without complexes, the novelist suffered from certain emotional disorders that led him to abuse drugs such as tranquilizers.
It was not few times that he had to be admitted to the emergency room for abusing these substances until, on the verge of turning sixty, he woke up dead with a large dose of drugs on his bedside table.
8- Gia Carangi
(1960-1986) American model. Italian, Welsh and Irish roots that combined perfectly for genetics to give a spectacularly beautiful woman, considered by many to be the first "supermodel" of the 80s.
Raised in a troubled family environment, Carangi had his first experience with drugs during his high school years, where he smoked m@rijuana sporadically.
She was able to leave her troubled neighborhood quickly, as she was hired at the age of 18 by a modeling agency in New York. However, it was there that his flirtation with hard drugs began.
The her0ine was his escape to overcome emotional problems and notorious was his report for Vogue in the year 1980, where there appeared punctures in his arms. His modeling career would soon end.
Due to pressure from his family he managed to rehabilitate himself, but soon another stick shook his life. I was infected with AIDS, a disease that ended forever with Carangi.
9- Kurt Cobain
(1967-1994) American singer and composer. Leader of the grunge group Nirvana and maximum exponent of Generation X. Nearly 100 million albums sold in the world despite passing away at 27 years old. We continue adding members to the Club of the 27.
The separation of his parents, who had raised him based on Christian doctrine, the abuses he received during his childhood and adolescence and the frustration he was subjected to because they tried to separate him from the art made Cobain a depressed type and with a very marked personality.
Along with Nirvana, a group he formed alongside Krist Novoselic in 1987, Cobein succeeded and with it his foray into the world of drugs, specifically into her0in.
This addiction was increased when she met Courtney Love, her sentimental partner and with whom she had a son. She, who was also addicted, was embroiled in a controversy when interpreting that she consumed her0in during pregnancy. Later he denied it, but the sensationalist press did not stop harassing the couple, something that affected Kurt Cobain a lot.
Although the singer entered rehabilitation centers, on April 8, 1994, he appeared on one of his Seattle properties, killed by a shotgun.
10- Tennessee Williams
(1911-1983) American playwright. Author and winner of the Pulitzer Prize for the play A Streetcar Named Desire that gave him popularity on a global scale.
The beginnings of Williams with drugs began, according to his brother Dakin, at the end of the sixties, when he became a habitual consumer of amphetamines. At that time, the dramatist was already known and had to be admitted to a hospital to recover.
However, success never returned with the same magnitude as it had until then and Williams resorted to drugs again to overcome its decline.
In 1983, at the age of 71, the brilliant icon of the theater appeared dead between drugs and barbiturates, many of them prescribed. It is speculated even with the possibility that the allergy to one of them (seconal) was the true cause of death.
11- Sigmund Freud
Sigmund Freud (1859-1939) is an Austrian neurologist. Possibly the most famous psychologist in history and one of the most important figures of the twentieth century.
The father of psycho@nalysis was a habitual consumer of cocaine. When he began to earn the respect of his colleagues by profession, it was usual to be invited to meetings and parties in which Freud snorted cocaine to disinhibit and interact more actively.
The psycho@nalyst considered the drug as a kind of alternative medicine for many diseases. In fact, he tried to extract therapeutic properties to help his friends addicted to morphine.
And is that self-experiment with drugs was common at the time. In 1884, Freud published a medical essay called Über Coca where he wrote the physiological effects he experienced with its use.
One of them was the abrupt change of mood he suffered, becoming a moody and somewhat disturbed person.
12- Naomi Campbell
(1970) Model and British businesswoman. First "supermodel" of the black race and one of the fashion queens during the 90s.
As has happened to many runway mates, the pressure to maintain a body in accordance with established standards and social pressure has shaken a successful career.
In 2005, he granted an interview in which he admitted his addiction to cocaine, a narcotic that he tried for the first time at age 24.
Although he was able to recover, Campbell acknowledges that "cocaine took the glow of my eyes." He also stated that his famous attacks of anger are due to the years in which he was hooked on this drug.
Significant was also his attempted suicide in 1997 based on barbiturates. The reason was a fight with the dancer Joaquín Cortés, sentimental partner of the "Goddess of ebony" at the time.
13- Charles Baudelaire
(1821-1867) French writer and journalist. Modern poet and one of the icons of symbolism, in addition to being a source of inspiration for the aforementioned Jim Morrison.
Of problematic childhood due to its bad relation with his stepfather, Baudelaire was introduced in bohemian and liberal atmospheres during its stay in the university. During that stage he began to consume hashish and squandered part of his inherited fortune by his disorderly attitude.
He began his professional career as an art critic, but he remained in the spotlight for his "inappropriate" lovers and his usual fondness for visiting brothels.
Although the flowers of the evil is its more well-known work and at the same time more controversial, with the artificial Paradises its addiction to different types of hallucinogenic drugs is clear , key in the composition of its writings.
14- Elvis Presley
(1935-1977) Singer and American actor. 'The King' to dry to present the greatest icon of rock and roll and one of the most famous and influential faces of the twentieth century.
Barely 42 years old and a career full of successes such as Love Me Tend , Suspicious Mindor Jailhouse Rock , Elvis Presley died at his home in Memphis as a result of a heart attack. Or maybe not.
The truth is that the controversy over his death still persists, being inconclusive if the American rocker died because of an arrhythmia, as stated by the medical researcher, or on the contrary his addiction to drugs made the singer fatal damage.
Amphetamines were the first addictive substance that passed through the hands of Elvis during his time in the army. Being an artist, he began to become a drug addict after continuously ingesting sedatives, amphetamines and liquid cocaine.
This led to serious chronic diseases that put out the life of a drug addict who spent a million dollars a year on narcotics.
If you have been left wanting to know more about the king of rock & roll, we recommend this article with the 40 best phrases by Elvis Presley.
15- Whitney Houston
(1963-2012) American singer and actress. Most awarded artist of all time (more than 400 awards) and author of I will always love you , one of the most emotional songs in history.
Although her career began in the early 80's, her consecration came in the year 92 when she starred in The Bodyguard , a film whose soundtrack holds the record of being the best seller in history and which she herself played. At that time, according to her husband Bobby Brown, Houston began to use drugs.
"The day of my wedding with Whitney I was so nervous that I decided to skip the tradition of not seeing the bride before the ceremony and went to see her in her room. I found her hunched over a table snorting a line of cocaine. "
In 2002, the singer with a powerful voice recognized that she was a habitual consumer of cocaine, m@rijuana and that she did not used to make you sick to try any type of drug. He entered several rehabilitation clinics, as he became unconscious on several occasions. Finally he died in the bathtub of his house drowned after having used cocaine and various medications for anxiety.
16- Marco Pantani
(1970 – 2004) Italian cyclist. 'El Pirata' won a Tour de France, a Giro d'Italia and a bronze medal in the World Road Cycling in 1995.
Pantani's success seemed not to touch the ceiling until in 1999 he was accused of doping. Although the Italian denied that he took any kind of substance, this fact plunged him into a deep depression and resulted in him leaning on cocaine to deal with the frustration of not being believed.
He continued competing, but never regained his level. In 2004, Pantani's body was found dead in a hotel in Rimini (Italy), and the police report indicated that the death was caused by an overdose of drugs.
Years later, judicial investigations showed that Pantani's positive results were manipulated by the Mafia.
In 2016, another investigation opened by the cyclist's family assures that he was beaten and forced to ingest cocaine diluted in water.
17- Aldous Huxley
(1894-1963) British writer. Exponent of modern thought and author of A happy world , classic literature of the last century.
Huxley, intellectual voice of the first part of the twentieth century, felt sympathy for the mystical and parapsychology, which were very present in several of his books.
In addition, possibly linked to his interest in these pseudosciences, the essayist began in the consumption of psychodelic drugs. He used to consume LSD, psilocybin or mescaline, which inspired him to write essays such as Drugs that shape the minds of men , published in The Saturday Evening Post .
Although Huxley always defended that his consumption was for mere scientific interest, the truth is that his dependence on the drug was visible both in his private life and in his work. So much so, that on his deathbed, the writer asked his wife to inject 100 micrograms of LSD, a much higher dose than the minimum active.
If you are interested in knowing more about this intellectual, it is a must read The 68 best sentences of Aldous Huxley. 
18- Marilyn Monroe
(1926-1962) American actress. Symbol pop, playmate and for many the greatest female icon of the twentieth century.
Barely 36 years old, 'The blonde temptation' was dead in the bedroom of his home in California. The reason? An unknown. The most accepted version is that he committed suicide by ingesting about forty Nembutal capsules, a barbiturate present in Monroe's life.
Whatever the reason, the truth is that the actress had serious problems of addiction to sedatives and alcohol, especially in the wake of a miscarriage when waiting for a son of Arthur Miller.
Depression has alienated many movie personalities and much of the filming that took place was affected by the chaotic physical state of Monroe.
Before dying, she had to be hospitalized in the emergency room several times, until that summer of '62 her heart said enough.
19- Jean-Paul Sartre
(1905-1980) French philosopher and intellectual. Exponent of existentialism, author of works such as The Being and Nothing , which earned him to win a Nobel Prize for Literature that he refused.
Sartre was addicted to tobacco , coffee and alcohol, but the drug that most marked his life were amphetamines, which he consumed for twenty years, also coinciding with his most prolific literary stage.
But his experience with amphetamines or mescaline not only brought him creativity or inspiration to develop works such as La naúsea (1938). The philosopher confessed in some other occasion that, due to his excessive consumption of drugs, he came to hallucinate with locusts that followed him everywhere. A retinue of crustaceans with whom he came to have a friendly and friendly relationship.
20- Jimmi Hendrix
(1942-1970) American musician and singer. Considered as the best electric guitarist in history and for many also the best musical artist. Rock is not understood without the sound that came out of his fingers.
Typical case of celebrity who loses control of his success and falls into the drug out of ignorance or as a way out of the constant pressures he is subjected to. In his case, his first experiences with narcotics were aimed at maintaining the type in his exhausting concerts and festivals.
However, what at first was a mere tool to give the best of himself, soon became an addiction that cost him his life. Hashish, LSD or her0in, were some of the illegal drugs that always accompanied him on his tours.
After attending one of the parties in which he was a regular, Hendrix returned to his hotel and mixed sleeping pills and a large amount of alcohol. According to legend, since the causes of death are still unclear, the guitarist vomited everything he had ingested that night, dying of suffocation due to his own vomit.
With this genius we closed the list of The Club of the 27. An unfortunate Olympus of music.
21- Kate Moss
(1974) British Supermodel. He had problems with cocaine.
22- Robin Williams
(1951 – 2014) American actor and comedian. He suffered addiction to cocaine and alcohol.
23- Macaulay Culkin
(1980) American actor. He suffered addictions to different medications and m@rijuana.
24- Sir Elton John
(1947) British singer and composer. He had problems with alcohol and certain drugs such as cocaine.
25- Mike Tyson
(1966) Former American boxer. He suffered addiction to cocaine and m@rijuana.
26- Heath Ledger
(1979 – 2008) Australian actor. He was addicted to m@rijuana, cocaine and her0in.
27- Philip Seymour Hoffman
(1967 – 2014) American actor. Addict to the kitchen and her0in. Interestingly, he played Truman Capote, which earned him an Oscar.
28- Cory Monteith
(1982 – 2013) Canadian actor and musician. Addicted to her0in and alcohol.
29- Michael Jackson
(1958 – 2009) American singer and producer. Problems with opiates and different @nalgesic medications.
30- Drew Barrymore
(1975) American actress. He abused m@rijuana and alcohol and had to be rehabilitated for being addicted to cocaine.
31- Frank Sinatra
(1915 – 1998) American actor and singer. He was addicted to cocaine and had problems with alcohol.
32- Lindsay Lohan
(1986) American actress. Problems with alcohol and cocaine.
33- Charlie Sheen
(1986) American actor. Multitoxicomaniac
34- Axl Rose
(1962) American singer-songwriter and musician. Heroin addict and habitual user of m@rijuana and estrogens.
35- Jean-Michel Basquiat
(1960 – 1988) American artist, poet and musician. He died of an overdose of her0in, of which he was addicted.