It is believed that pregnancy is a phase of happiness and joy. It happens with some but not every woman is so lucky. During this period, women experience a rush of emotions. Some take this time a confusion, pleasure, fear, sadness, tension or even depression. Though the general public also faces anxiety, stress, worries and depression, but females get more exposed to these emotions during pregnancy. According to one estimate, 14 -23% of women fight with the symptoms of depression during pregnancy.
During the depression, women show mood illness and sadness. It happens because of hormonal changes which have some effect on brain chemicals. This reason leads to continuous tension and distress. Those women, who faced depression once, can't take pregnancy as a good experience. The Answerable has listed all major reasons of depression during pregnancy on this URL.
How to Overcome Depression in Pregnancy
We want every pregnant woman to spend quality time while your new member is getting ready to join you in world. Treating depression will help you to stay more positive and leave positive impacts on baby.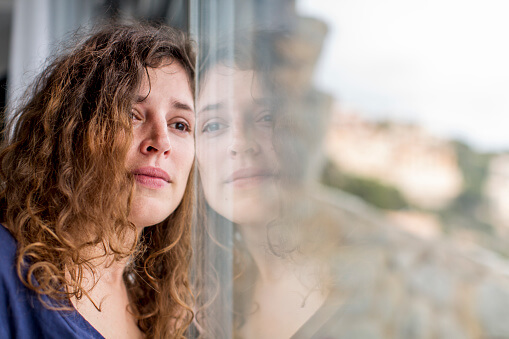 1.     Finding Support
One essential method to overcome depression and worries is to get advice from the professionals. The fears you are facing, the negative thoughts or any worries you have should be easily and openly addressed to the specialists. The open discussion will help you in getting relaxed. The experts can provide you with the valid guidance, and chances are high you will beat the depression.
2.     Meditations
Many of the females who faced depression say that when the medicines won't work then meditations do. Meditations help in making the mind relax, and the person learns how to focus on the present moments. Many mindful meditations are already in practices that generate positive outcomes on moods and behaviors. Among many, Cognitive Behavioral Therapy (CBT) is result producing. Through this method, you can alter your negative thoughts and can feel better.
3.     Involve in useful Habits
Another useful and engaging technique is to involve you in healthy habits. You can adopt a valuable routine in which you take care of yourself. Reading and watching good and informative content also helps in distracting the negative thoughts. It refreshes the mind and mood gets better instantly. You can also cook a delicious meal if you like cooking. Hence, you can do anything good whatever you like.
4.     Exercises
Easy and useful exercises are another good approach to make your mind healthy and young. Moreover, once exercise becomes your habit, it helps in making your body strong. You can also consult your doctor which exercises are suitable for you in this phase or if he recommends any special exercises to you.
The exercise will boost your energy and decrease your useless and depressing thoughts.
5.     Good Diet and Nutrition
Whatever, we eat or drink has a great impact on our body and thinking. Studies reveal there are many foods which have a great link with our moods and attitude. The food such as fresh fruit and vegetables in a moderate portion can affect us positively in improving our body functions. These foods make the body feeble and thus, lower down the immune system. The body gets more exposed to different diseases and mental health problems.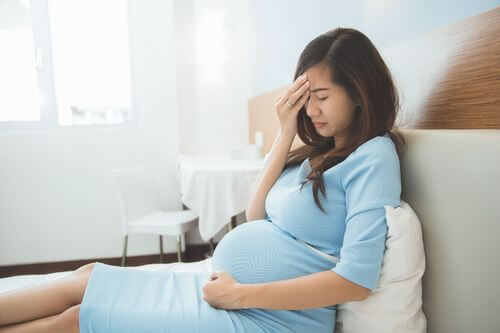 6.     Herbal Remedies
Many supplements can treat moods. But, before making any decision about supplements, it is most important to consult with your doctor. You can also ask him if he advises any supplements or vitamin tablets for your mental health. Avoid taking any pills on your own as the person has insufficient knowledge about them.
7.     Sufficient Rest
It is vital to have complete rest. The human mind and body can't grow and heal if a person does not take a proper break. When the body stays in a relaxing posture, many of the negative thoughts and distress escape automatically. Physically the body gets strong and energetic. It works well for pregnant women especially.
The pregnancy is one of the happiest phases in a woman's life. It should not be taken as a punishment or imprisonment. The phase should be enjoyed by taking care of the self and keeping the negative thoughts and depression at distance.