The emotional intelligence activities for children that I will mention below will serve you to train this much needed skill in life whether you are a teacher or a parent.
The development of minors should not be relegated to school exclusively, but also applied at home. For such a task, it is important that parents are sensitized with the importance of working emotional strengths.
As in school, or any other field, this work should not be done in a timely manner, but we must keep it in our daily lives. Parents should be a reference to help develop the emotional competencies of their children.
In many cases, the needs most related to the school and the child's performance in it are met at home. This task is important, but let's not forget the emotional management.
Emotional Intelligence Activities for Children
Saphiro (1997) stated that while each generation of children seems to become more intelligent, their emotional and social capacities seem to be decreasing rapidly. Hence the importance of working Emotional Intelligence at home.
Different studies show that children with Emotional Intelligence skills are happier, more confident, less aggressive and, moreover, have greater success in school.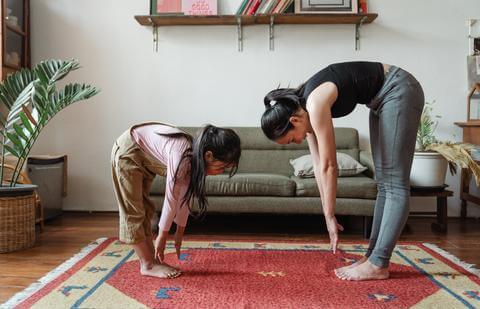 Activities to promote emotional intelligence
Properly managing emotions during childhood has multiple benefits. And not only for the child, but also for his family and its closest context, such as school.
Now, I'm going to detail a series of tools that we can use in our day-to-day work to improve emotional management.
1- Inside out (2015)
This Disney Pixar movie is a very good tool for working with children, since, being an animated film, it will be more enjoyable to watch.
In it, 5 of the basic emotions appear (joy, sadness, anger, disgust and fear), in the absence of the surprise that, being such a short emotion, the writers did not know how to square in the film.
With it, they will know their emotions and learn to understand that feeling negative emotions is not bad.
2- Emotional 
Book by Cristina Núñez and Rafael Valcárcel. Represents, through different stories, different emotions. Unite reading with emotional intelligence. Minors may know different feelings and learn to name them, so when they experience them, they can identify and manage them properly.
3- Stories to feel
Another book, this one by Begoña Ibarrola (psychologist and musician-therapist) compiles a series of stories whose main thread are different emotions. Its main objective is to educate children in emotional thinking.
4- The Shower
It is an activity to develop with a group of children. It is about giving each other massages as if they were receiving a shower. Thus, they will learn that touch and caresses are a good way to express affection towards others.
5- The box of the affections
It is another way to show our affection towards our companions. It can be done at home, with the family or at school with other classmates. In the box, which they themselves choose, they will be depositing different forms of affection and affection towards their loved ones.
6- Draw faces that express different emotions
This resource is used with children who are in the preschool stage and, also, those who suffer some Autism Spectrum Disorder (ASD). After drawing the faces, they can be hung in a visible place in the classroom or the house. This way, the children will be able to indicate what emotion they feel at that moment.
7- Imitate different emotions
In addition to representing them on paper, a good resource is, before a mirror, to imitate different emotions and reflect on how our facial expression changes. In this way, they will learn to recognize them in their own face and in that of others. 
8- The Emotional Diary
It is recommended for those who are in the pre-adolescence stage. They are encouraged to record in the journal how they feel, when they experience a positive or negative situation. To this reflection, they can add why they think they feel this way and if they feel it necessary to change the emotion, as well as what they can do to change it.
In the face of some emotionally charged event that is relevant to them, through theatricalization, they can be helped to connect with the emotion they are feeling at that moment and can name it, as well as detect why they are feeling it.
9- The Music
This exercise can be used at any educational stage. Listening to music produces positive effects on our well-being. You have to choose one that generates tranquility, calmness and inner peace so that you can regulate your stress and anxiety. Also, you can choose musical pieces that generate emotions such as joy.
In this way, we not only work on emotional management, but also encourage the ability to actively listen if at the end of the song, reflect on how you have connected with your emotions.
In addition, we can accompany this activity, singing and dancing. In this way, general welfare in children.
10- Play
Through the game, children learn to increase their tolerance for frustration, to control their impulsiveness and to respect the game turns, as well as to listen to others with greater attention.
It is also a good opportunity to create a good climate with your colleagues and family, laugh, encourage a sense of humor and positive relationships. We can take advantage of classic board games, but there are some related to emotional intelligence. We find: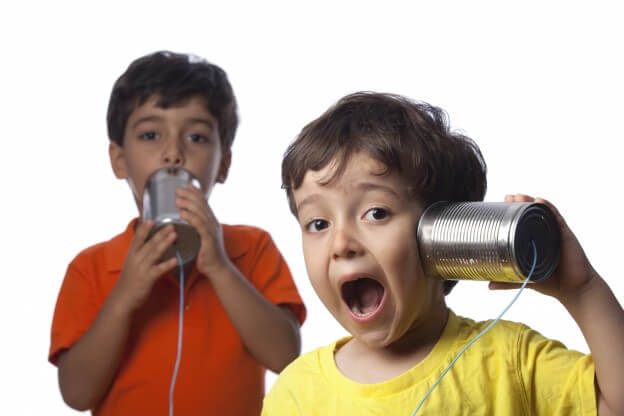 -The goose of emotions . Based on the traditional game of the oca. It consists of representing different emotions, as it passes through the boxes. The rest of companions will be able to accompany the one that is representing the emotion that corresponds to him, characterizing it.
In this way, children will realize that there are different ways of representing an emotion and learning to detect it in the face of others.
-The letters of emotions . With this deck of cards, emotions and feelings will work to learn how to label them. These letters have a drawing that represents emotional expression and, below, a brief description. The cards are placed face down and, by rolling a die, a certain function will play.
These functions will be chosen by the facilitator of the activity, who will have to take into account the level of the children. For example: when did you experience this emotion for the last time? How do you feel when you experience it?
Emotional intelligence: Aspects and principles
Emotional Intelligence brings together intrapersonal and interpersonal intelligences and involves different aspects of life:
The perspective.

Spontaneity.

The Creativity.

Social skills

Emotional skills

The control of feelings and emotions.

The management of hopes and perseverance.

The self – discipline.

The responsability.

The empathy (putting yourself in the other person, know their emotions and manage them properly know).
In turn, its principles are:
Reception. Any stimulus we receive through our senses.

Retention. It is related to memory. We find two types: the retentive (the ability to store information) and the memory (the ability to access stored information).

Analysis. This function includes the recognition of guidelines and the processing of that information.

Issue. Any form of communication and, even, creative. Even thinking.

This function takes care of all of our physical and mental functions.
Emotional Intelligence in Schools
Little by little, the management of emotions has been expanding in different areas (interpersonal and intrapersonal levels, the business world, the world of work …) and one of them has been the school stage.
Saphiro (1997) points out that a large part of the problems that children present during their school years are due, mainly, to the self-esteem problems they suffer caused by social stimuli. If these issues are not resolved during childhood, they will reverberate in the adult stage, creating insecure people.
Through different programs, it is intended that children are aware of their emotions and know how to handle them properly. This work should be carried out in a transversal manner, that is, be present in all the subjects and be dedicated to specific areas to address these issues. In addition, intervention with families is very important.
This type of initiatives took place at first in schools in the United States around the 90s and were called Social and Emotional Learning (SEL).
Little by little, they have become an indispensable part of the curriculum of many schools, from kindergarten to the completion of compulsory studies. It spread across Asian continent in countries such as Malaysia, Hong Kong and Japan. In Europe, the leader in implementing this type of educational programs was the United Kingdom.
In 2002, the United Nations Educational, Scientific and Cultural Organization (UNESCO) issued a manifesto that was sent to the Ministers of Education of 140 countries in which a declaration of the 10 basic principles was formulated to launch programs SEL.
Roger Weissberg, director of the Collaborative for Academic, Social and Emotional Learning (leading organization in the implementation and application of SEL programs) of the University of Chicago, conducted a meta-@nalysis in which a total of 678 program evaluation studies were @nalyzed. SEL. It was covered from the preschool level to the secondary education stage.
It was concluded that the students of the schools in which this type of interventions and programs had been carried out, had significantly improved their grades and that their quantitative grades had increased the grade.
In addition, the effectiveness of these programs was demonstrated in other very relevant aspects of academic life, such as the 28% decrease in bad behavior and expulsion by 44%. The behavior was more positive in 63% of the students.
After these data, we see how a good teaching in emotional management takes effect in the school stage.
Currently, in Spain, the School Emotional Development Program (PEDE) is being implemented, which seeks to favor the development of intrapersonal and interpersonal intelligence, with a cognitive-behavioral theoretical treatment.
Also Read: 17 Tips for Being a Good Mother
This program has a preventive focus, mainly focused on the emotions that are internalized (anxiety, depression, social isolation and problems related to health). This type of problem becomes apparent when children have difficulty controlling their cognitive and intellectual state.
Benefits of Emotional Intelligence
The correct emotional management, developing empathy and developing our social and communication skills, is a powerful tool that has a number of repercussions. In them, we find:
Increases self – awareness . We know better who we are, what our defects and our virtues are. Thus, enhancing our skills, we can work to improve.
We tolerate better pressure and frustrations.
Improves our ability to work , as well as teamwork.
Social growth , enhancing our social skills.
Greater personal growth and more chances of success.
0